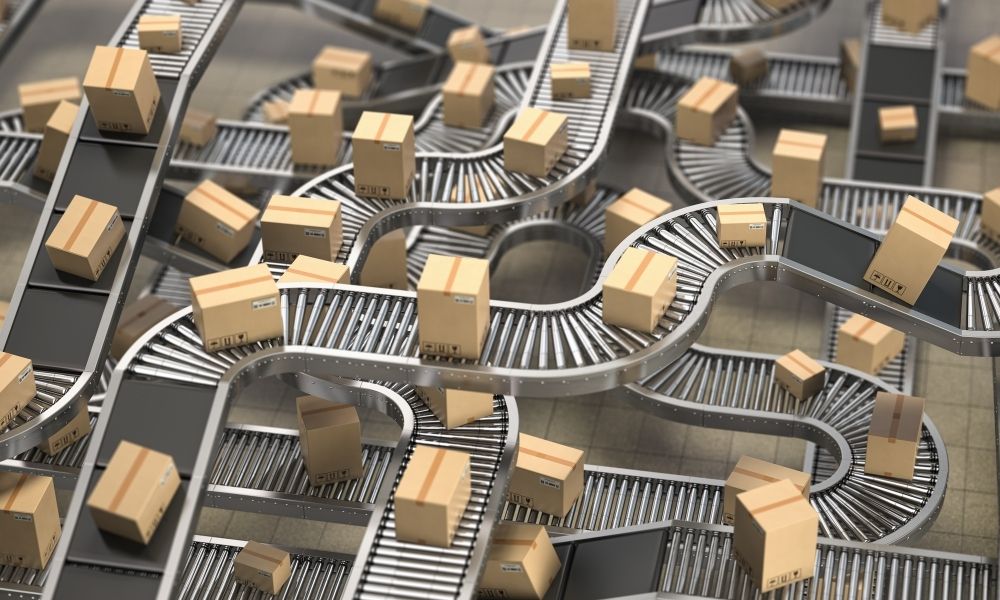 Moving conveyor belts are extremely versatile and durable, making them popular machinery for several varying industries and operations. While some manufacturers design portable conveyor systems for their versatility, others design conveyor systems to occupy facilities for many years. Regardless of which type of conveyor setup your company has, Redline Systems offers different ways to have a moving conveyor belt. Learning how to relocate portable conveyor belts safely and effectively is crucial to maintaining your company's equipment and profitability.
Refer To Your Design Layout
Before you begin disassembling your system and its moving belt, you should refer to its original design blueprint. If you don't have the original blueprint on hand, create a new one before deconstructing it. A design drawing will streamline both the disassembling and reconfiguring processes, as it can serve as a reference point and promote consistency.
Keep Your Components Organized
A moving conveyor belt has a lot of different components, each essential to the overall system's function. To avoid confusing conveyor parts or losing pieces during the relocation process, label everything properly.
Attempt to stage and store all your conveyor components together to reduce the chances of components getting lost along the way. Moving your materials in one fell swoop will also decrease time demands.
Replace Parts as Necessary
When considering the different ways to move a conveyor belt, you should also take faulty parts into consideration. As your company disassembles conveyor components, note which materials you must replace. Ridding your system of faulty parts before you relocate your conveyor will save you from wasting any time after reconfiguration.
Investing in a Portable Conveyor
If your company is always on the move with new projects that require the use of a conveyor, consider investing in portable conveyor belts. Each portable conveyor in Redline Systems' RM Series is incredibly adjustable, heavy-duty, and portable.
Our portable conveyor belts serve a wide span of applications. Plus, Redline Systems, Inc. offers over 40 years of expertise in specialized conveyor systems. We carefully inspect each of our units to ensure the utmost safety and success for your company. Contact us today to learn more about our range of high-quality conveyor products.