At Redline Systems, we manufacture the highest variety of incline cleated belt conveyors available on the market. Our team carries over 40 years of experience in designing quality conveyor systems. The reliability of your C-Series Conveyor is important, but even more so is your safety. Our highest priority is to ensure you have high-functioning equipment you can rely on.
The design of the C-Series Conveyor makes them especially suited for steep excavation work in tight spaces. This incline cleated conveyor is one of the most popular material handling conveyors we construct for several reasons:
The C-Series belt has a narrow bed design. Made for a 10-inch belt, this small incline conveyor fits into small, narrow openings. This makes it ideal for basement excavation and clean-out. If small spaces are an issue, this small, cleated incline conveyor is perfect for you.
The belt is durably made and is equipped with two-inch tall rubber bucket type cleats. Frame construction consists of truss design constructed of square tubing. This makes the C-series incline cleated belt conveyor very strong and durable.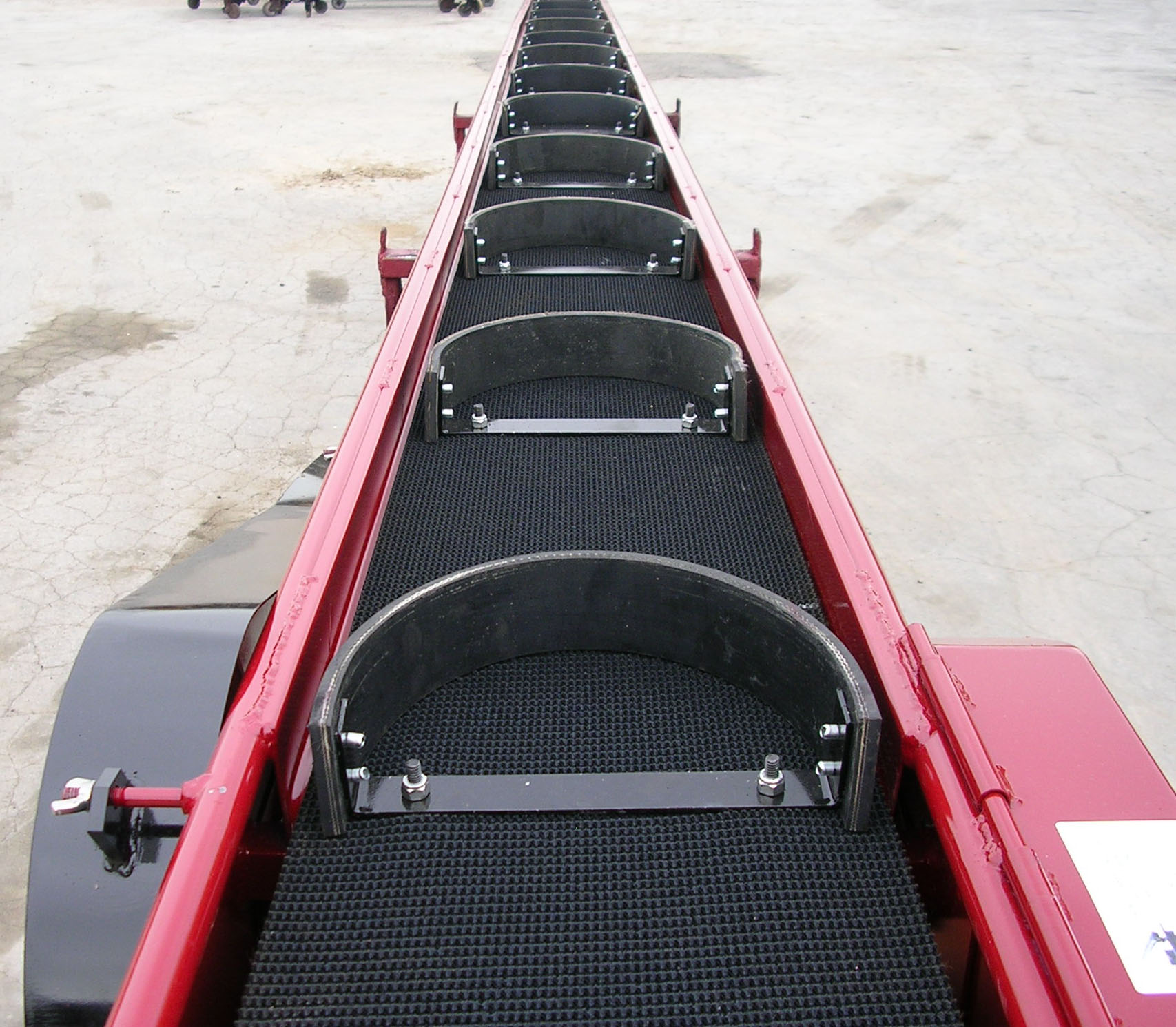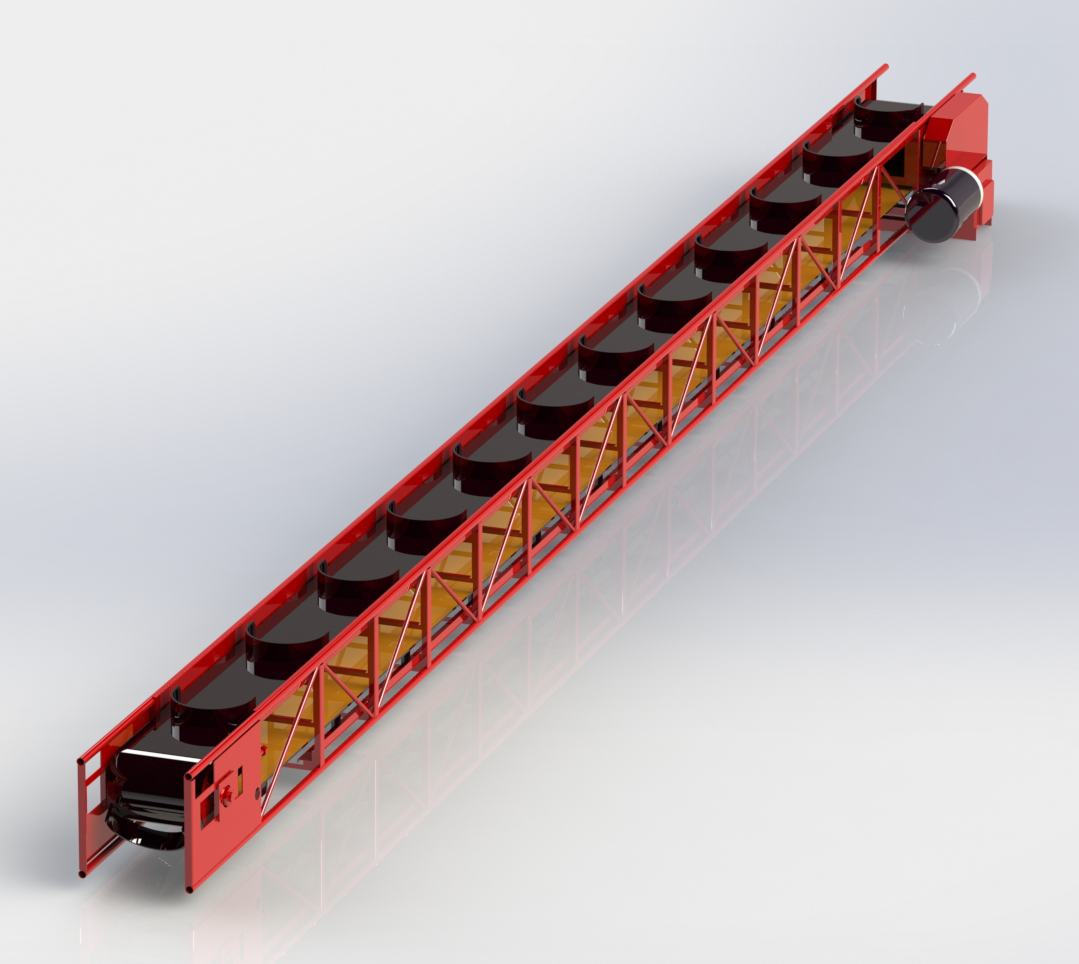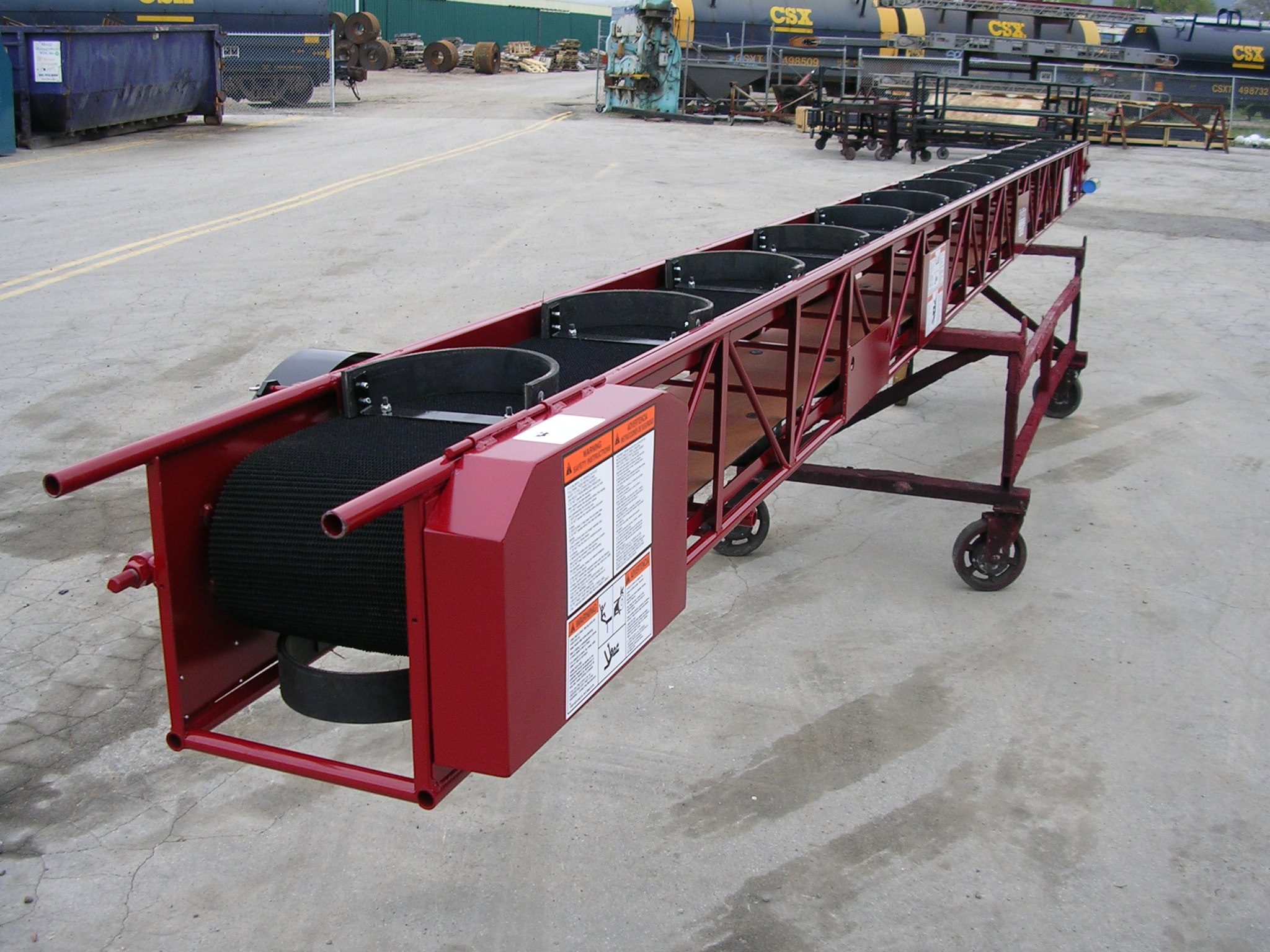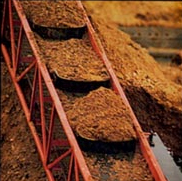 C-Series Incline Cleated Belt Conveyor Features
Bed– 10″ wide slider bed with 2″ tall side guards
Frame: Strong, Rugged Truss style welded frame.
Belt: 10″ wide, 2 ply 150 black rough-top x bare.
Cleats: 2″ tall U-shape bucket cleat on 20″ centers
Drive: Electric, gas, or hydraulic motor available (see options).
Cleats– 2″ tall rubber bucket cup, bolted on 20″ centers.
Bearings– Sealed, pre-lubricated, self-aligning, ball bearings.
Drive pulley– 7″ in diameter. Open caged for self-cleaning.
Tail Pulley– 6″ in diameter. Open caged for self-cleaning.
C-Series Models
| CONVEYOR MODEL | OVERALL LENTH | CENTER PULLEY DISTANCE | WEIGHT (LBS.) |
| --- | --- | --- | --- |
| C-3-16 | 16 feet | 14′-8″ | 275 |
| C-3-21 | 21 feet | 19′-8″ | 330 |
| C-3-26 | 26 feet | 24′-8″ | 375 |
| C-2-31 | 31 feet | 29′-8″ | 515 |
| C-2-42 | 42 feet | 39′-8″ | 575 |
For more information about our Belt Conveyors, contact our team today.
Request Information | Quote