The design of the C-Series makes them especially suited for steep excavation work in tight spaces.  This conveyor is one of the most popular material handling conveyors we construct for several reasons:
The C-Series belt has a narrow bed design. Made for a 10-inch belt, this conveyor fits into small, narrow openings. This makes it ideal for basement excavation and clean-out. If small spaces are an issue, this belt is perfect for you.
The belt is durably made and is equipped with two-inch tall rubber bucket type cleats. Frame construction consists of either 7/8 inch or 1-1/4 inch steel tubing. This makes the belt very strong and durable.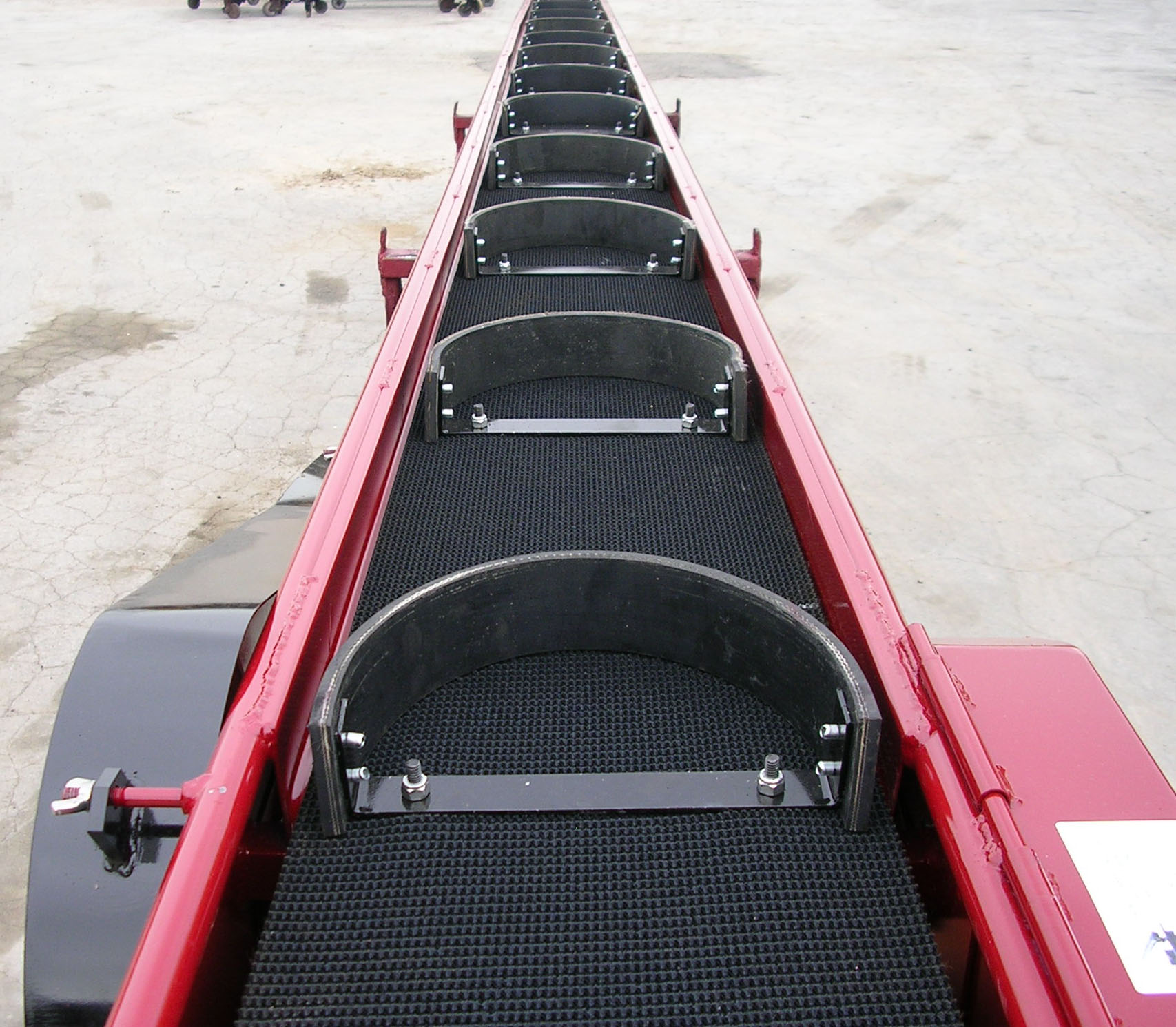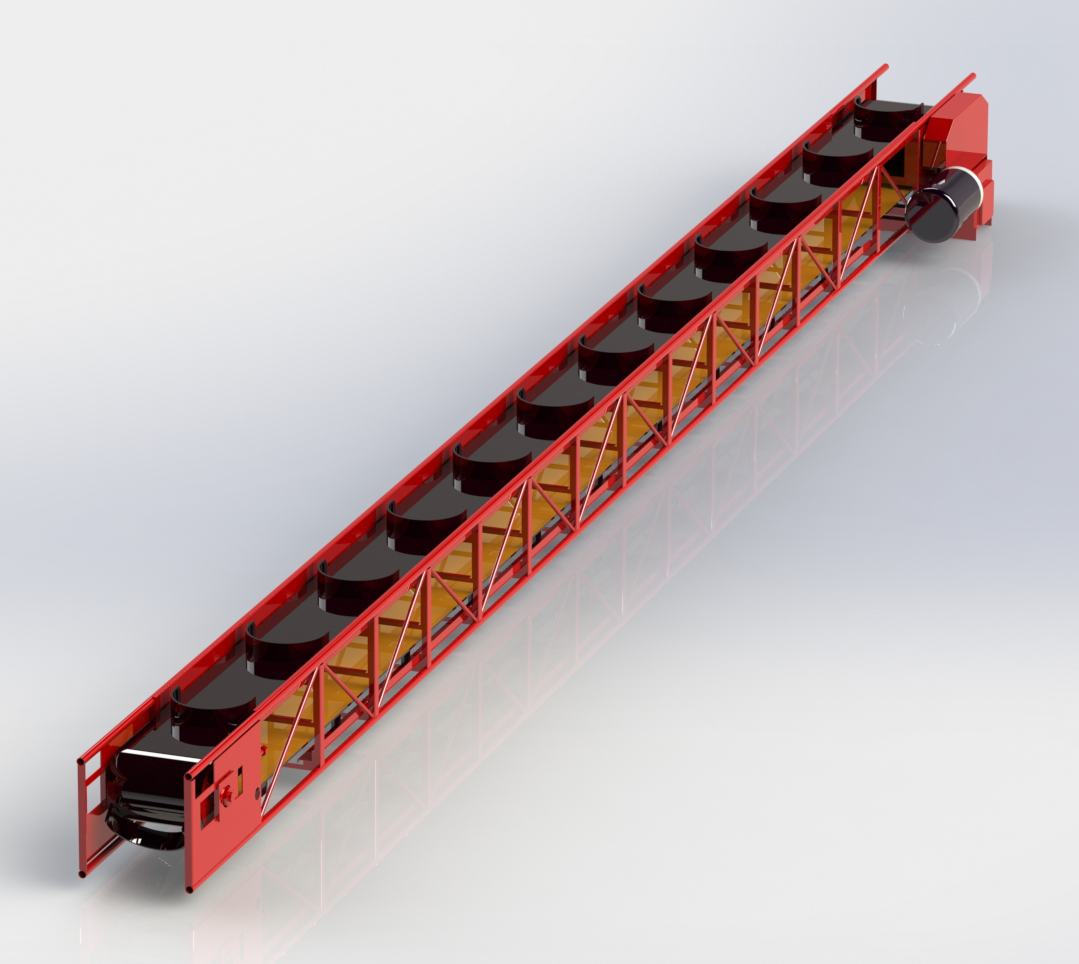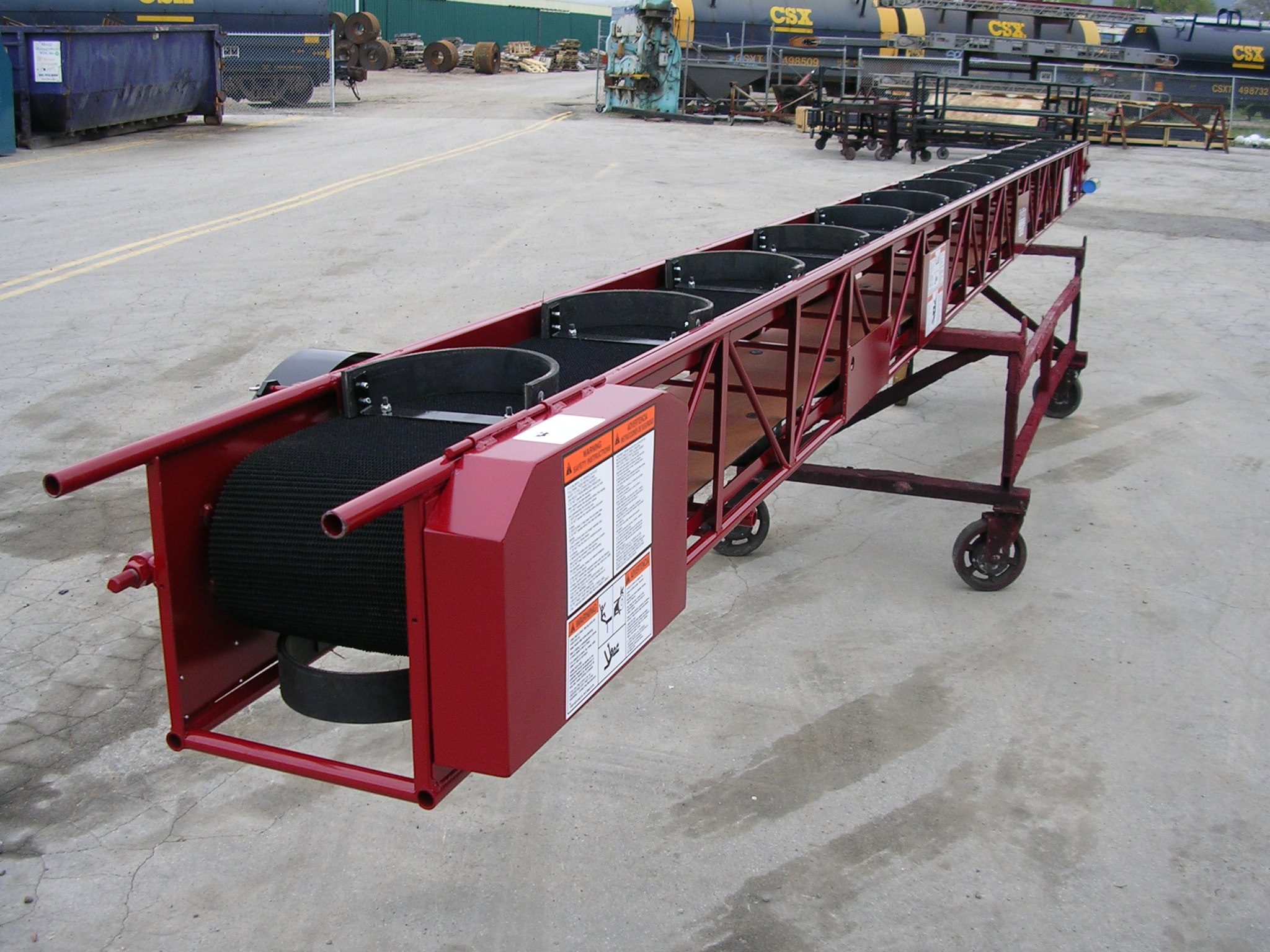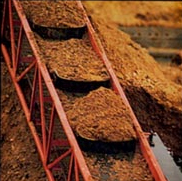 C-Series Conveyor Features
Bed– 10″ wide slider bed with 2″ tall side guards
Frame: Strong, Rugged Truss style welded frame.
Belt: 10″ wide, 2 ply 150 black rough-top x bare.
Cleats: 2″ tall U-shape bucket cleat on 20″ centers
Drive: Electric, gas, or hydraulic motor available (see options).
Cleats– 2″ tall rubber bucket cup, bolted on 20″ centers.
Bearings– Sealed, pre-lubricated, self-aligning, ball bearings.
Drive pulley– 7″ in diameter. Open caged for self-cleaning.
Tail Pulley– 6″ in diameter. Open caged for self-cleaning.
C-Series Models
| CONVEYOR MODEL | OVERALL LENTH | CENTER PULLEY DISTANCE | WEIGHT (LBS.) |
| --- | --- | --- | --- |
| C-3-16 | 16 feet | 14′-8″ | 275 |
| C-3-21 | 21 feet | 19′-8″ | 330 |
| C-3-26 | 26 feet | 24′-8″ | 375 |
| C-2-31 | 31 feet | 29′-8″ | 515 |
| C-2-42 | 42 feet | 39′-8″ | 575 |
Request Information / Quote