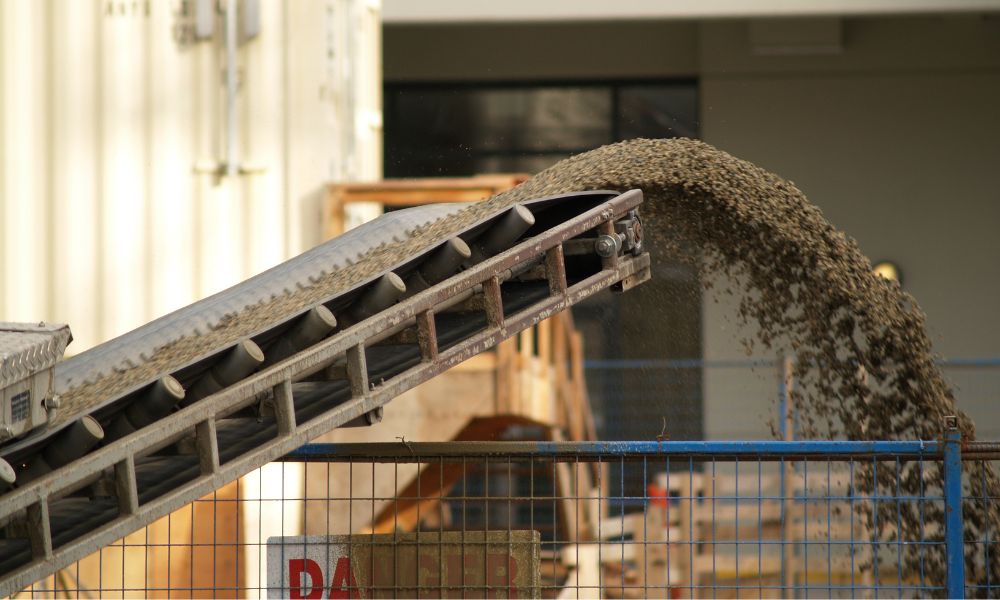 Transporting concrete may be a difficult and dirty procedure without a conveyor present to assist you. A concrete conveyor is a machine that delivers mixed concrete from a truck to various construction areas. And here is what you can expect when operating a portable concrete conveyor.
A Flexible Alternative
Mixing concrete without the necessary equipment to relieve you from the strenuous process can be a pain. The purpose of a portable concrete conveyor is to do the job effectively without putting your body through the wringer.
Portable conveyors are lightweight. All you need is a standard pickup truck to tow one to any job location. Although lightweight, their durability allows you to transfer heavier material easily. What makes portable concrete conveyors so attractive is how simple it is to assemble and disassemble them once you're finished.
A portable concrete conveyor's flexibility will reduce the time a job takes and make the workers happier and healthier because of what it offers.
How To Operate a Portable Concrete Conveyor
To use a portable concrete conveyor, take it to any job site and put it in the desired location. Fortunately, it works well with both front and rear side discharge because it can reach up to 15 feet high. With the conveyor now in place, you can begin adding materials and let the portable conveyor evenly distribute them to make the best concrete.
The design of the portable concrete conveyor allows for easy, safe, and rapid loading. With a retractable bag ripper, loading the conveyor requires no demanding handling, giving your aching back a break. Additionally, the hydraulic hand pump assists the operator in maintaining that rapid pace to adjust as needed.
The Best Portable Concrete Conveyor Available
Learning what to expect when operating a portable concrete conveyor illustrates how valuable one is to any job site. Some ready-mix plants can't handle special admixtures, so people turn to Redline's portable concrete conveyor.
Our RM Series is as good as it gets for portable conveyors. With demand for fiber-reinforced floor systems on the rise, contractors and producers can meet the demand with the premiere concrete additive available by Redline Systems RM-2318 mobile dosing conveyor.
At 18-inches wide, with a 35-degree troughed belt and adjustable belt tension, our RM-2318 will evenly distribute your ice and fiber-loading materials. Redline offers multiple power drive options, such as Honda, but our electric 110V power is the most popular choice. Call us today to get a quote and see the difference a portable concrete conveyor can make.