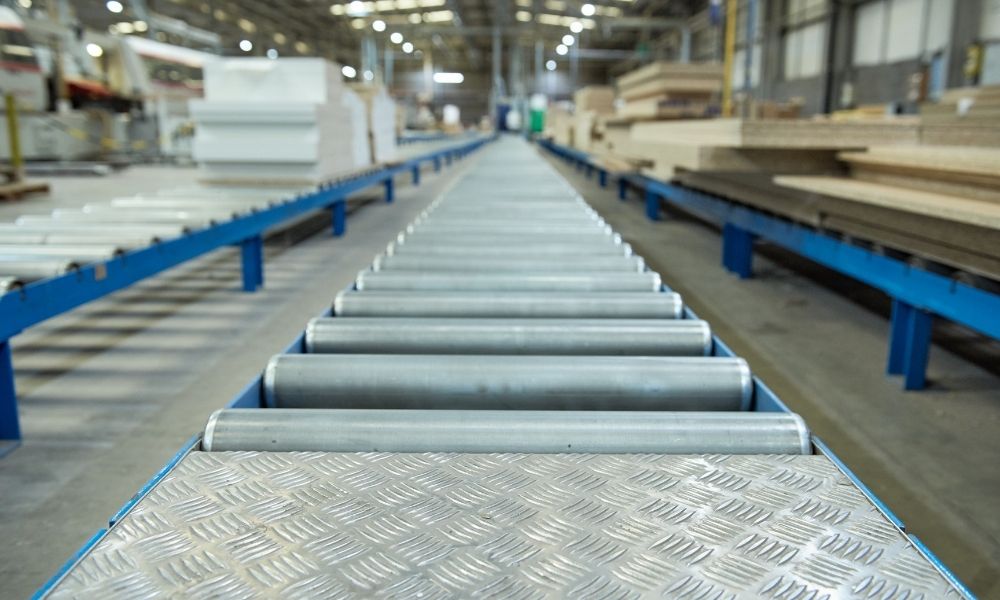 Pharmaceuticals, food handling, luggage transportation – conveyor systems are extremely beneficial to a wide range of facilities and operations. When reflecting on a conveyor belt's advantages, you may wonder how the machinery got its start. Redline Systems recalls the history of industrial conveyor belts and how they've evolved with time.
When Were the First Conveyor Belt Systems Created?
The history of industrial conveyor belts begins in the early-1800s. The British Navy created a steam-powered conveyor belt. They used it to transport long-lasting biscuits from bakeries to packaging and exporting areas, where assemblers would prepare them for Navy crews.
American inventor Thomas Robins designed his own spin on the conveyor system, creating a conveyor belt machine for the transportation of coal and ore for his milling company. The machine gained reverence at the Paris Exposition world fair in 1900, winning the Grand Prize.
How Did Conveyor Belts Become More Popular?
Since the early-1900's, several inventors and manufacturers mocked up conveyor belts for custom use. Ford Motors, of course renowned for their contribution to the automobile industry, owes much of their success to conveyor belts. Incorporating a conveyor system into their assembly line boosted the company's production greatly.
Ford's productivity was much thanks to the convenience and versatility of conveyor systems. Being such a successful, well-known brand, Ford's use of the design inspired many other companies to follow suit. The conveyor belt quickly became a conventional resource for manufacturers everywhere.
The Evolution of Conveyor Systems
Conveyor systems have remained extremely advantageous to various industries. Over the years, manufacturers and designers evolved conveyor models to be safer and more efficient. It was in the late 20th century that conveyor system designs began to take the shape and structure of the conveyor setups we know and utilize today.
Acquiring a Modern Conveyor Belt System
As one of the leading conveyor companies in the industry, Redline Systems designs conveyor systems with productivity and safety in mind. Our complete inventory of conveyor systems caters to a wide variety of industrial needs. Whatever your company's operational needs are, make material handling and transportation easier with our versatile conveyor systems. Contact us today to discover which modern conveyor belt option will function best in your workplace.